It is the typical "artsy-fartsy" sugar-coated story showing some ladies in swimsuits in old pools, etc. (click bait) . The real story here is these pools were built during the socialist/communist times in eastern Europe particularly Czechoslovakia. etc. The artist also talks about groups practicing mass gymnastics so and so forth. Below is one of the pictures and here is the link if anyone is interested. Link to the original story.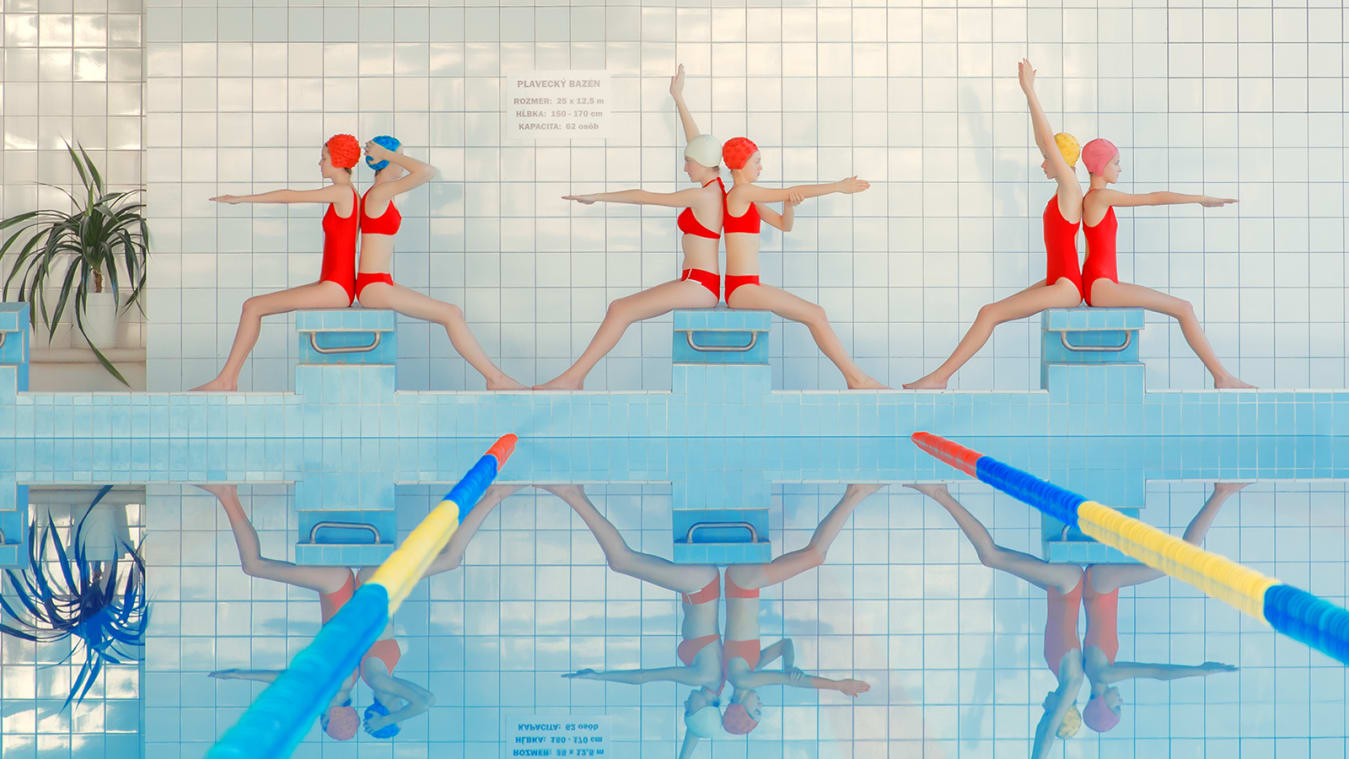 What the author failed to mention is the fact that the pools and other social amenities might be nice for a short time when they were built but such programs always fail miserably. I wonder why she did not include socialist built swimming pools such as these that was built by some National Socialists just a few years prior to the ones in the story.
I forget where this was filmed, but it was a nazi era pool (Europa, Europa 1990)

Schwimmhalle Finckensteinallee in Berlin, German was built in 1938 for the Liebstandarte Adolf Hilter (Hitler's personal bodyguard detachment that later became an elite Waffen SS fighting regiment 1. LSSAH). It is still in use today.
Oh, and here are some mass gymnastics.